Contact information
FORM

AND

ENERGY
Bruce Johnson, Sculptor
Sculpture Inquiries and Information:
info@formandenergy.com
Schedule a studio visit
The Form and Energy studio is located on a dramatic Sonoma County coastal ridge north of Jenner and the Russian River near Fort Ross State Historic Park. 1.5 hrs west of Santa Rosa and 2.5 hrs north of San Francisco.
A studio visit is recommended to appreciate Bruce Johnson's process and scale of his work. Collectors are welcome by scheduling a visit.
Local Accommodations:
Timber Cove Resort -
(website)
Fort Ross Lodge
- (website)
Sculptor's Guest House - available by invitation only (artists, designers, curators and serious collectors)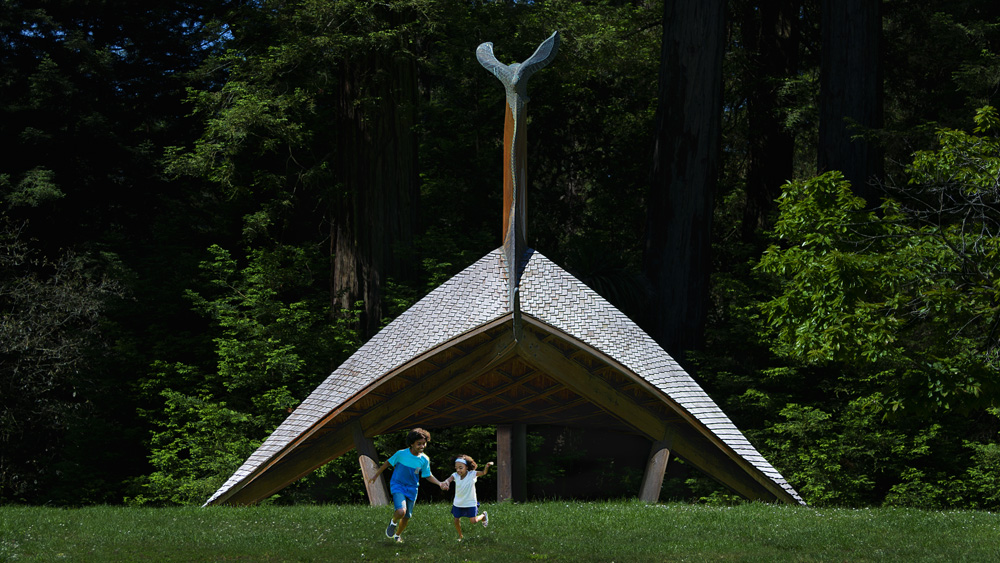 Osprey House Pavilion 1994
- Plantation Farm Camp, Cazadero, CA